Login
Click Register to join WVCTM
Quote
If a healthy minded person takes an interest in science, he gets busy with his mathematics and haunts the laboratory.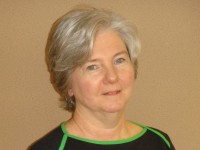 Susan Barrett
The leadership of WVCTM wholeheartedly supports the Common Core State Standards in Mathematics, known as the Next Generation Standards in our state. We believe these standards provide a coherent structure for mathematics at each grade level from kindergarten through high school. Within that structure, the mathematics taught at each level has a clear focus, narrowing what students are expected to learn. At the same time, the content addressed at each grade requires an increased depth of understanding. This shift from a "mile wide, inch deep curriculum" to a more focused curriculum aligns with the approach of many other nations whose students have consistently outperformed our students on international assessments. Our charge is to teach fewer topics, but to teach them well. The Common Core/Next Generation standards call for a balanced approach with equal time devoted to building solid conceptual understanding, fluency and procedural skill, and application in problem-solving situations. The Standards for Mathematical Practice complement the content standards and provide a framework for how students learn mathematics.
The shifts required by the new standards challenge us all to change the way we teach and what we teach. It will take time and effort to adjust, as we must be learners as well as teachers. We encourage teachers to welcome and participate in focused professional development at every opportunity. This includes work at the building level, where collaborative teams and professional learning communities can provide ongoing support to learn together. The new standards are here and we owe it to our students to be ready, willing, and able to lead them to a deep understanding of mathematics, enabling them to be successful in whatever career path they choose to pursue.
WVCTM Salutes 2014 Award Winners

Rowanne ShockeyThe most prestigious award given by WVCTM is the Distinguished Service Award, presented to the individual who has done exemplary work statewide in mathematics education. The award includes a Captain's Chair with an engraved plaque, hence it is often referred to as "The Chair" Award. The 2014 recipient is Rowanne Shockey, currently a mathematics teacher at Hampshire High School. She received her bachelor's degree in secondary mathematics education from Shepherd University and completed her graduate work at West Virginia University. Having entered the teaching profession in Jefferson County at the middle school level, Rowanne became an active member of WVCTM from the onset of her career. Her vast service to WVCTM is significant as she has held several offices, including president of the organization. She has played an integral role in the success of many of WVCTM's annual conferences. Not only has she chaired the hospitality committee, always providing opportunities for friendships to be renewed and new ones made, but also she has shared her expertise in the classroom with presentations that provide participants with engaging investigations and activities. Additionally, she has devoted an extensive amount of time to math field day competitions at the local, regional, and state levels. She has served many terms as president of WV State Math Field Day, coordinating the annual state competition and contributing substantially to the success of this event each year. Her past honors have included WVCTM High School Mathematics Teacher of the Year and Hampshire County Teacher of the Year. At Hampshire High School she has served as the advisor to the local RAZE chapter and in her community she is an active member of the Capon Valley Ruritan Club coordinating many of their projects.

Read more...

The 2014 annual meeting of the West Virginia Council of Teachers of Mathematics was held on March 14 & 15 at the Stonewall Resort. With the backdrop of the rolling hills of West Virginia and Stonewall Jackson Lake, participants were treated to the amenities of a luxurious resort and to a variety of opportunities to grow professionally. This year's theme was "Pi Rates a Day of its Own," appropriately titled as the conference occurred on "Pi Day." Roger Bennett, conference chair and Cheryl Reger facilities chair, who along with Susan Barrett, president, provided leadership for coordinating the event. Sessions spoke to the changes in curriculum as West Virginia embraces the Common Core. Some of these included: "Common Core State Standards and the TI-INspire", "Smarter Balanced Assessements' Grade Level Emphases", "The Next Generation Classroom—What does it Look Like, Sound Like, and Feel Like?", "So…How DO You 'Look for and Express Regularity in Repeated Reasoning'?", "Mending Math Misconceptions", "Study Team and Teaching Strategies: Getting Teams to Work Effectively", and "Strategies for Student Engagement." The banquet, always a highlight of the conference, featured the Buchannon-Upshur High School Jazz Band. It was particularly a treat as one of the featured musicians, Sebastian Reger, is the son of two highly-recognized mathematics teachers, Neil and Cheryl Reger.

The following individuals were elected to serve on the Executive Committee for WVCTM for a two-year term: Barbara Black, a teacher at Hometown Elementary School in Red House WV will serve as Vice President for Elementary; Allan Meck, a teacher at Hampshire High School in Romney, WV will serve as Vice President for High School; Allison Miller, a teacher at Spencer Elementary School in Spencer, WV will serve as Member-at Large; Roger Bennett, a former teacher and currently of RDB Educational Consulting in Boone County, will serve as NCTM Representative; Cynthia Burke, a teacher at Sherrard Middle School in Sherrard, WV will serve as Historian; and Jeanne Finstein of Polyhedron Learning Media in Wheeling, WV will serve as Community Relations Coordinator.

2013 WVCTM High School Symposium Held

Written by afletcher

The 2013 West Virginia Council of Teachers of Mathematics Student Mathematics Symposium was held on Friday, 6 December 2013 at Bethany College in Bethany, West Virginia. 

 

Fifteen students from five high schools and their parent and teacher chaperones braved the elements to attend the Symposium this year:  Chapmanville Regional High (Logan County) brought six students; Petersburg High (Grant County) brought four; Point Pleasant Junior/Senior High (Mason County) and Summers County High brought one student each; and Wirt County High brought three students.  An additional five schools (and their fifty-six students) from across the state had registered, but were unable to attend due to adverse weather conditions.

 

Speakers for the day included Dr. Scott Brothers, assistant professor of chemistry; Adam Fletcher, assistant professor of mathematics; Dr. Lisa Reilly, associate professor of chemistry; and Dr. Joseph Walsh, assistant professor of mathematics, all at Bethany College.  The students heard presentations on number theory and knot theory in pure mathematics, and on chemometrics and symmetries in science as applicable to the physical sciences. 

 

Several students also participated in the Symposium problem solving competition.  Kristina Braden (Wirt County High) took highest honors, with Kevin Hoops (Chapmanville Regional High) coming in second, and Tiffany Dodd (Petersburg High) rounded out the top three.  These three students will be receiving Amazon gift cards in the amounts of $50, $30, and $20, respectively.

 

As of this time, the 2014 Symposium has not been scheduled, and a host site has not come forward.  Any college wishing to host the best and brightest mathematics students in 2014 is welcome to contact the WVCTM Executive Committee.