Quote
Mathematicians do not study objects, but relations between objects. Thus, they are free to replace some objects by others so long as the relations remain unchanged. Content to them is irrelevant: they are interested in form only.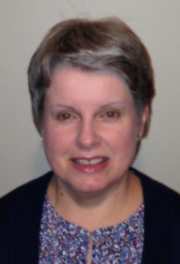 Sheila RuddleChange, it seems is the only constant in education. Something, however, that has been available to West Virginia mathematics teachers since 1948, is the support given to them by WVCTM. WVCTM continues this tradition as teachers around the state work hard to implement the Next Generation Standards. The leadership wholeheartedly supports the Common Core State Standards. Many of your officers have been, and still are involved in all stages of implementation, from preparing the standards for West Virginia's framework, to writing units, to providing professional development at the school, county, RESA, and state level. Plus, many of us, like you, do the important work daily of addressing the standards in our own classrooms with students just like yours. A major focus of our 2015 conference will be providing rich professional development that supports these standards.
On a personal note, I find myself relying more than ever on information that I receive from NCTM. I encourage you to use its publications as resources. By "liking" NCTM on Facebook, one can read current messages from President Diane Briars, along with other up-to-date news. Remember, when joining NCTM online, a portion of your dues can be returned to WVCTM.
When thinking of WVCTM, many think of the annual conference. However, the work of the organization goes on year-round and there are many opportunities for involvement. The executive committee invites YOU to participate by nominating officers, by making recommendations for Teacher-of-the-Year at each level, and of course, in preparing for the conference by submitting a proposal to present at the conference.
Please join us for the 2015 annual conference of the West Virginia Council of Teachers of Mathematics. Learn effective teaching practices to support students' learning, examine new and effective differentiated instruction methods, and refine your assessment techniques. From speakers presenting a variety of sessions to vendors' displays, the 2015 conference entitled "Wild, Wonderful Mathematics" is designed to increase our understanding of the Next Generation Content Standards and their implementation.

The conference will be held on Friday and Saturday, March 13 & 14, at the Stonewall Resort, located off I-79 approximately 30 minutes from Clarksburg, WV. Reservations can be made either by calling 888-278-8150 or 304-269-7400. To receive the conference rate of $89 plus the $7 resort fee, please note as you reserve your room that you are attending the WVCTM Conference.

The 2014 annual meeting of the West Virginia Council of Teachers of Mathematics was held on March 14 & 15 at the Stonewall Resort. With the backdrop of the rolling hills of West Virginia and Stonewall Jackson Lake, participants were treated to the amenities of a luxurious resort and to a variety of opportunities to grow professionally. This year's theme was "Pi Rates a Day of its Own," appropriately titled as the conference occurred on "Pi Day." Roger Bennett, conference chair and Cheryl Reger facilities chair, who along with Susan Barrett, president, provided leadership for coordinating the event. Sessions spoke to the changes in curriculum as West Virginia embraces the Common Core. Some of these included: "Common Core State Standards and the TI-INspire", "Smarter Balanced Assessements' Grade Level Emphases", "The Next Generation Classroom—What does it Look Like, Sound Like, and Feel Like?", "So…How DO You 'Look for and Express Regularity in Repeated Reasoning'?", "Mending Math Misconceptions", "Study Team and Teaching Strategies: Getting Teams to Work Effectively", and "Strategies for Student Engagement." The banquet, always a highlight of the conference, featured the Buchannon-Upshur High School Jazz Band. It was particularly a treat as one of the featured musicians, Sebastian Reger, is the son of two highly-recognized mathematics teachers, Neil and Cheryl Reger.

Holtan WinnersAt the annual WVCTM meeting, grants were also presented to both deserving practicing teachers and pre-service teachers. Named for Dr. Boyd Holtan, a retired professor from West Virginia University, the Golden Holtans are grants for practicing classroom teachers for development of a particular project in their classrooms. These projects must reflect the state CSO's in mathematics. This year's Golden Holtan Grant recipients include Hometown Elementary School (Red House, WV) teacher, Lora Young, for her project entitled "Integrating Math + Literacy = Sum Fun"; Eastern Greenbrier Middle School (Ronceverte, WV) teacher, Melanie Sheppard, for her project "Can You Use Your CRANE?"; and Sherrard Middle School (Sherrard, WV) teacher, Greg Oliver, for his project "Geometry Manipulatives." Each recipient was awarded $400 to facilitate his/her project.

Sheila Ruddle and Carolyn RittenhouseSheila Ruddle, a mathematics teacher from Pendleton County, presented the Walter Regula Mathematics Teacher-in-Training Grant to Carolyn Rittenhouse, a student at Fairmont State University majoring in Elementary Education and Mathematics, 5-9. This award is given in honor of Walter Regula, Shelia'a father, who was a mathematics education professor at Marshall University and who also served as president of WVCTM. Carolyn was highly recommended by a college professor who states that she "sets high standards for herself and always lives up to those standards. Her gift for mathematics and commitment to teach it well make her an ideal choice for this grant." Carolyn, who considers her decision to teach a calling, desires to "guide middle school students in the right direction and provide them with the self-confidence they will need to succeed." She hopes to help them "develop their own abilities so they have control over their own learning." After graduating in December of this year, Carolyn hopes to teach at the middle school level in West Virginia.

The following individuals were elected to serve on the Executive Committee for WVCTM for a two-year term: Barbara Black, a teacher at Hometown Elementary School in Red House WV will serve as Vice President for Elementary; Allan Meck, a teacher at Hampshire High School in Romney, WV will serve as Vice President for High School; Allison Miller, a teacher at Spencer Elementary School in Spencer, WV will serve as Member-at Large; Roger Bennett, a former teacher and currently of RDB Educational Consulting in Boone County, will serve as NCTM Representative; Cynthia Burke, a teacher at Sherrard Middle School in Sherrard, WV will serve as Historian; and Jeanne Finstein of Polyhedron Learning Media in Wheeling, WV will serve as Community Relations Coordinator.

2013 WVCTM High School Symposium Held

Written by afletcher

The 2013 West Virginia Council of Teachers of Mathematics Student Mathematics Symposium was held on Friday, 6 December 2013 at Bethany College in Bethany, West Virginia. 

 

Fifteen students from five high schools and their parent and teacher chaperones braved the elements to attend the Symposium this year:  Chapmanville Regional High (Logan County) brought six students; Petersburg High (Grant County) brought four; Point Pleasant Junior/Senior High (Mason County) and Summers County High brought one student each; and Wirt County High brought three students.  An additional five schools (and their fifty-six students) from across the state had registered, but were unable to attend due to adverse weather conditions.

 

Speakers for the day included Dr. Scott Brothers, assistant professor of chemistry; Adam Fletcher, assistant professor of mathematics; Dr. Lisa Reilly, associate professor of chemistry; and Dr. Joseph Walsh, assistant professor of mathematics, all at Bethany College.  The students heard presentations on number theory and knot theory in pure mathematics, and on chemometrics and symmetries in science as applicable to the physical sciences. 

 

Several students also participated in the Symposium problem solving competition.  Kristina Braden (Wirt County High) took highest honors, with Kevin Hoops (Chapmanville Regional High) coming in second, and Tiffany Dodd (Petersburg High) rounded out the top three.  These three students will be receiving Amazon gift cards in the amounts of $50, $30, and $20, respectively.

 

As of this time, the 2014 Symposium has not been scheduled, and a host site has not come forward.  Any college wishing to host the best and brightest mathematics students in 2014 is welcome to contact the WVCTM Executive Committee.