Quote
There have been only Mathematicians who were able to find some proofs, that is to say some sure and certain reasons.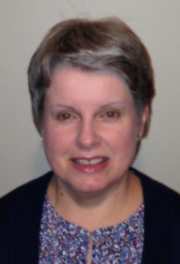 Sheila Ruddle
Thank you for visiting our website and for your interest in WVCTM.
The work of our organization goes on year-round and there are many opportunities for involvement, several of them right here at wvctm.com.
First, if you would like to become of member of WVCTM, use the "WVCTM Registration" tab on the left. Please note, though, that you receive membership when registering for the annual conference.
Each year at our banquet, we honor teachers. If you know an outstanding mathematics teacher, preferably one who is a WVCTM member, please use the form for the Teacher of the Year, found at the Nominations/Applications tab. At this tab you will also find information about, and applications for, grants such as the Teacher-in-Training Grant, the Golden Holtan, and for your students, the annual Poster Contest. Check the forms for submission dates and begin nominating and applying now.
To become very involved in WVCTM, consider becoming an officer. Our executive committee meets four times a year in addition to the annual conference. This year, we are seeking nominations for Vice-president High School, Vice-president Elementary, Member-at-Large, Government Relations, and Historian.
A few notes about the conference –
Teachers love to get ideas from other teachers, ones that have been used and tested in classrooms. Please consider sharing your knowledge by presenting at Stonewall Resort in March. A speaker proposal tab is found at the upper left. Note that our program committee needs this information by December 1.
Because we are an organization, our first conference session is a business meeting. All members are encouraged to attend, as this is the only time during the year that members hear about the work of WVCTM.
Also, I encourage each of you to attend the banquet, which to me, is the heart of WVCTM. Although it makes for a long evening, the executive committee works hard to make it an informative and pleasurable one.
I hope to see each and every one of you in March!
2016 Conference a Success

Sheila Ruddle, Dan Meyer, Myrtle HollandThe 2016 annual meeting of the West Virginia Council of Teachers of Mathematics was held on March 11 & 12 at the Stonewall Resort. With the backdrop of the rolling hills of West Virginia and Stonewall Jackson Lake, participants were treated to the amenities of a luxurious resort and to a variety of opportunities to grow professionally. This year's theme was "Growing Through Math." Sheila Ruddle, president, along with Cheryl Reger, facilities chair, provided leadership for coordinating the event. The keynote speaker, Dr. Dan Meyer, opened the conference with "Beyond Relevance and Real World: Stronger Strategies for Student Engagement." Dr. Meyer, chief academic officer at Desmos and internationally known for three-act math tasks, noted that highlighting relevance and connections to the real world has long been touted as the most effective teaching strategies, but even those applications often appear fake or contrived to our students. He emphasized that we need to look to better models for real world mathematics and for student engagement that include "developing the question" and "creating intellectual need." Many of the sessions at this year's conference spoke to the theme of growing mathematically such as: "Growing Fluency with Mathematics Games," "Get Up and Go: Watch Me Grow," "Growing Brain Cells Through Moving in Math," "Growing Number Sense in Early Elementary," "Flowering Fact Fluency," "How Does It Grow…or Does It? Exponential Explorations!," "Motivate, Engage, and Grow with Technology," and "Growing to Algebra." The depth of the sessions was evident as teachers learned both content and pedagogy. The banquet, always a highlight of the conference, featured the Fairmont State University African Drum and Dance Ensemble, as well as numerous awards.

Written by Gary Seldomridge

The following individuals were elected to serve on the Executive Committee for WVCTM for a two-year term: Allan Meck, a teacher at Hampshire High School in Hampshire County will serve as Vice President for High School; Melanie Meck, a coach in Hampshire County Schools in Hampshire County will serve at Vice President for Elementary; Allison Miller, a teacher at Spencer Elementary School in Roane County will serve as Member-at-Large; Samantha Service, a teacher at Mountain Ridge Middle School in Berkeley County, will serve as Historian; Jeanne Finstein of Polyhedron Learning Media in Ohio County will serve as Community Relations Coordinator; and Roger Bennett, retired mathematics teachers and consultant, will serve as NCTM Representative.

Melanie Sheppard and Boyd HoltanJanice Hirst and Boyd HoltanAt the banquet of the annual conference, Diana Munza, Golden Holtan Grant chair, creatively shared the purpose of the Golden Holtans, the new awardees of these grants, and encouragement for future applicants. Those in attendance answered questions via their cell phones on Kahoot which engaged everyone in the announcements. Named for Dr. Boyd Holtan, a retired professor from West Virginia University, the Golden Holtans are grants for practicing classroom teachers for development of a particular project in their classrooms. Checks in the amount of $400 for each of the projects were presented by Dr. Holtan. This year's Golden Holtan Grant recipients were Melanie Sheppard, a teacher at Eastern Greenbrier Middle School School in Greenbrier County, for her project entitled "Just LEGO and Do Da Math!" and Janice Hirst, a teacher at Kingwood Elementary School in Preston County, for her project entitled "Get Down, Get Dirty, Grow Math."

Sheila Ruddle and Rachel BurkySheila Ruddle, a mathematics teacher from Pendleton County and current WVCTM president, presented the Walter Regula Mathematics Teacher-in-Training Grant to Rachel Burky, a student at West Virginia University majoring in secondary mathematics education. This award is given in honor of Walter Regula, Sheila's father, who was a mathematics education professor at Marshall University and who also served as president of WVCTM. In her application Rachel made the following comments: "Math has always been my strongest subject. I enjoy the logical reasoning behind solving mathematical problems and deducing what the answer must be. My love for math is one of the reasons I decided I wanted to teach. All throughout school, my classmates have come to me with questions regarding our math assignments, and I have always enjoyed helping them answer their questions. I get a thrill out of not only solving a difficult math problem or proof, but also being able to explain it to someone else who is struggling. This satisfaction has led me to pursue a career as an educator in a field that I enjoy studying and learning more about every day."

Heather Simmons, a kindergarten teacher at Moorefield Elementary School in Hardy County became the fifth recipient of the Steve Dellinger Scholarship. The Dellinger Scholarship is named for long-time WVCTM member and officer, Steve Dellinger. The purpose of the award is to encourage a new, elementary-level mathematics teacher by providing a id="mce_marker"00 gift certificate to purchase items at the NCTM booth at the conference.

Cathy Walker, Rick Kinder, and Cindy BurkeCathy Walker, Tonya Roberts, and Cindy BurkeAlso recognized were the 2015 West Virginia Finalists for the Presidential Award for Excellence in Mathematics and Science Teaching, Rick Kinder from Gilmer County High School in Gilmer County, Tonya Roberts from Bluefield High School in Mercer County, and Sarah Snyder from Fairmont Senior High School in Marion County.

WVCTM Salutes the 2016 Award Winners

Jeanne FinsteinThe most prestigious award given by WVCTM is the Distinguished Service Award, presented to the individual who has done exemplary work statewide in mathematics education. The award includes a Captain's Chair with an engraved plaque, hence it is often referred to as "The Chair" Award. The 2016 recipient is Dr. Jeanne Finstein, currently President of Polyhedron Learning Media, a technology development company that specializes in creating educational software, as well as audio, video, and print materials. Jeanne received her bachelor's degree from West Virginia University, her master's degree from Wheeling Jesuit University, and her doctorate also from WVU. She began her career as a high school mathematics teacher, primarily at Wheeling Park High School. After twenty years in public education, she became part of the team at the NASA Classroom of the Future at Wheeling Jesuit. Following this fourteen year stint which included several leadership positions, she founded Polyhedron Learning Media. As its President and Director of Development, she oversees the designing of teaching materials for both formal and informal settings for age groups from kindergarten through adult. As a member of WVCTM, Jeanne has served on the WVCTM Executive Committee in the position of Community Relations Chair since 2007. She has spent nearly ten years as the extremely efficient official photographer and publicist of WVCTM events, especially the annual meeting. In addition, at the conferences she has given numerous presentations on a variety of topics, such as integrating the use of mathematics cartoons to capture students' imaginations and promote an interest in problem solving. Jeanne served on the Ohio County Board of Education for eight years and is now a member of the Boards of Directors of the NASA WV Space Grant Consortium and the Total Learning Research Institute. Additional accomplishments include serving as the Interim Executive Director of Wheeling National Heritage Area Corporation, President of Friends of Wheeling, Vice Regent of the Wheeling Chapter of the Daughters of the American Revolution, and officer or active member of several other organizations. Although Jeanne has not been a mathematics teacher for many years, she has an incredible understanding of the mathematics classroom as it has evolved and a continual appreciation and love for mathematics content.

Read more...

Dan MyerPlease join us for the 2016 annual conference of the West Virginia Council of Teachers of Mathematics. This year's attendees are in for a very special treat as Dan Meyer will be presenting extended sessions at this year's conference. Many of you may regularly read his interesting postings on his blog dy/dan which offers specific ways to implement teaching ideas that will change your practice. His 3-ACT method encourages students to conjecture, experiment, construct viable arguments, and offer thoughtful solutions to meaningful tasks, which ultimately makes the ideas and concepts learned stick. Meyer's biography states that he has "taught high school math to students who didn't like high school math." A nationally known advocate for better mathematics instruction, he has shared his views and even some of his 3-ACT scenarios on CNN, Good Morning America, Everyday With Rachael Ray, and TED.com. A resident of Mountain View, California, he earned his doctorate from Stanford University in math education and is the Chief Academic Officer at Desmos where he explores the future of math textbooks. He speaks internationally and was named one of Tech & Learning's 30 Leaders of the Future. His presentation is entitled: "Beyond Relevance & Real World: Stronger Strategies for Student Engagement."


And as in the past the WVCTM annual conference will give you an opportunity to learn effective teaching practices to support students' learning, to examine new and effective differentiated instruction methods, and to refine your assessment techniques. From speakers presenting a variety of sessions to vendors' displays, the 2016 conference entitled "Growing through Math" is designed to create ways for our students to receive the best possible mathematics education.


The conference will be held on Friday and Saturday, March 11 & 12, at the Stonewall Resort, located off I-79 approximately 30 minutes from Clarksburg, WV. Reservations can be made either by calling 888-278-8150 or 304-269-7400. To receive the conference rate of $92 plus the $8 resort fee, please note as you reserve your room that you are attending the WVCTM Conference.
<<

Start

<

Prev

1

2 Next > End >>