Reger Recognized for Distinguished Service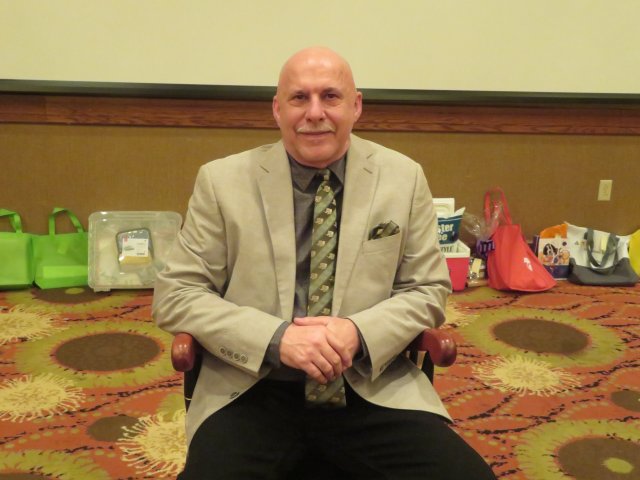 WVCTM Distinguished Service Award Winner Neil RegerThe WVCTM Board of Directors congratulates Neil Reger, mathematics and computer science teacher at Buckhannon-Upshur High School, for receiving the WVCTM Distinguished Service Award. This award, nicknamed "The Chair", is the most prestigious award given by the Council and is presented to an individual who has performed exemplary service statewide in mathematics education.
Neil is a National Board Cerified Teacher, recipient of the 2011 Presidential Award for Excellence in Mathematics and Science Teaching, has taught mathematics and computer science at Buckhannon-Upshur for more than 40 years and serves as chairman of the mathematics department. He has also served as Lead Teacher and presenter at the state's Teacher Leadership Institute and has authored or co-authored eight national publications presenting mathematics instructional guides, units, and problem-based learning lessons.
Neil is also invaluable in preparing for the annual WVCTM conference. Based on information submitted by conference presenters, he compiles a list of needed equipment, such as data projectors, document cameras, speakers, etc. He then ensures that the necessary equipment is available and spends the day prior to the conference installing equipment and ensuring that it is working properly. Throughout the conference, he checks with presenters to verify that their needs have been met and to troubleshoot any problems.
WVCTM congratulates Neil Reger on this well-deserved honor.