Other Recognitions from the 2020 Conference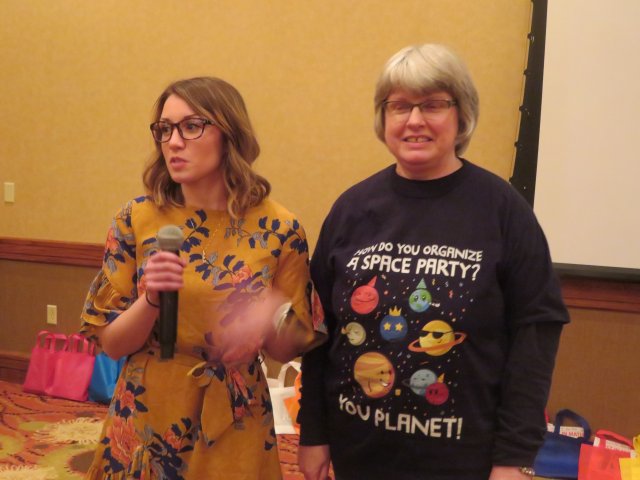 Erica Conaughty and Sheila RuddleSheila Ruddle, a retired mathematics teacher from Pendleton County and past WVCTM president, presented the Walter Regula Mathematics Teacher-in-Training Grant to Erica Conaughty, a student at West Virginia University. This award is given in honor of Walter Regula, Sheila's father, who was a mathematics education professor at Marshall University and who also served as president of WVCTM.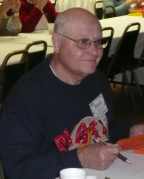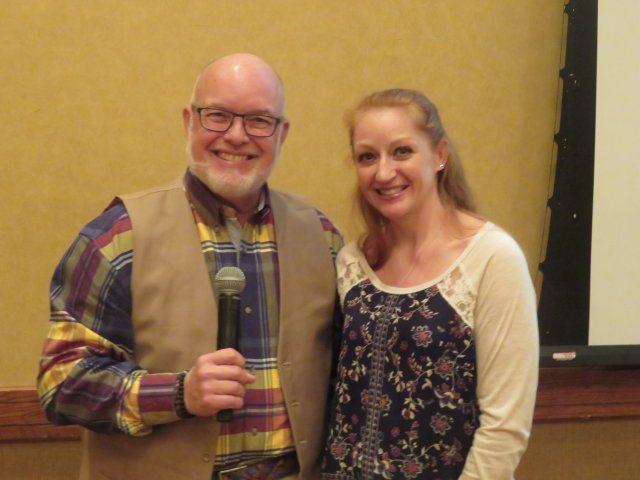 Roger Bennett, Golden Holtan Grant chair, shared the purpose of the Golden Holtans, the new awardees of these grants, and encouragement for future applicants. Named for Dr. Boyd Holtan, a retired professor from West Virginia University, the Golden Holtans are grants for practicing classroom teachers for development of a particular project in their classrooms.

This year's Golden Holtan Grant recipients were Sara Klesel, Parkersburg South High School, Wood County. Sara submitted an application called "Graffiti Mosaic". The other recipient was Sarah Waugh, Aurora Elementary School, Preston County. Sarah submitted an application called "Garden to Projects: Creating and Utilizing Our National Dye Garden."

The Presidential Award for Excellence in Math and Science Teaching, or PAEMST, is awarded to teachers who complete an in-depth application showing their commitment to mathematics education, both in and outside of the classroom. Finalists are selected by a state panel and forwarded to a national selection committee, who determines one math and one science winner from each state. State finalists from the secondary level were recognized at this year's banquet. They were Karen Donathan, George Washington High School, and Kerianna Smead, Fairmont Senior High School. WVCTM would also like to recognize Allison Shriver, Bradley Elementary School, 2018 K-6 National Awardee in Mathematics, and Craig Mason, 2017 7-12 National Awardee. At the time of his award, Craig taught at New Martinsville School, but has since taken a position at Magnolia High School.