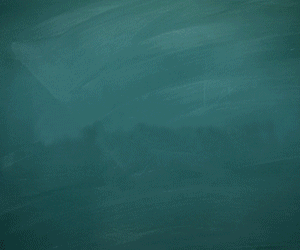 Take the Pledge at mathpledge.com!Math4Life is a 5-year initiative in West Virginia to help boost math achievement of students in the Mountain State. Every county has been invited to form a committee of teachers from all programmatic levels, as well as administrators and community members, in order to develop a plan that best suits of the needs of their county. Counties have been granted $10,000 from the West Virginia Department of Education to spend on things such as professional development, book studies, supplies and materials, and anything else the counties decide would be the best use of the funds to increase mathematical understanding.
Students, parents, teachers, and community members are encouraged to take the Math4Life pledge at mathpledge.com.
PLEASE NOTE: Online registration for the 2019 WVCTM Conference is now closed. On-site registration will still be available! Hope to see you all there!

Please join us for the 2019 annual conference of the West Virginia Council of Teachers of Mathematics. The conference will be held on Friday and Saturday, March 15 & 16, at the Stonewall Resort, located off I-79 approximately 30 miles from Clarksburg, WV. Reservations can be made either by calling 888-278-8150 or 304-269-7400. To receive the conference rate, please note as you reserve your room that you are attending the WVCTM Conference.

Dr. Christopher DanielsonThis year's attendees are in for a very special treat as our keynote speaker will be Christopher Danielson. He has worked with mathematics learners of all ages for over twenty years, first as a middle school mathematics teacher, and more recently at the college level teaching College Algebra and Calculus, but specializing in work with future elementary teachers. He describes a conversation with his then four-year-old daughter that had a profound effect on his work. "We were enjoying a summer afternoon on our front porch when she asked, 'Why don't circles have tips?' The ensuing ten minutes gave me a glimpse of the richness of children's mathematical ideas. I have found that my daughter was not special in this regard—all children notice the shapes, patterns and numbers that surround them. All children think and wonder about relationships among these. All children do mathematics."

Dr. Danielson has become passionate about helping parents, teachers, and other caregivers to understand and support the mathematical development of young children. From his books Which One Doesn't Belong? How Many? and Common Core Math for Parents For Dummies, to his blog "Talking Math with Your Kids," to a large scale family math event at the Minnesota State Fair called "Math On-A-Stick," he has shared ways to encourage learners of all ages to refine and share their own ideas about mathematics. Dr. Danielson received his Ph.D. from Michigan State University, where he worked with the authors of Connected Mathematics. He continues to work in the area of curriculum development in his present position as a Teaching Faculty member at Desmos, Inc. and in his work with Stenhouse Publishing.

And as in the past the WVCTM annual conference will give you an opportunity to learn effective teaching practices to support students' learning, to examine new and effective differentiated instruction methods, and to refine your assessment techniques. From speakers presenting a variety of sessions to vendors' displays, the 2019 conference entitled "Get Hooked on Math" is designed to create ways for our students to receive the best possible mathematics education.

Registration for the 2019 WVCTM conference is now open!

The conference registration fees are shown below:

| | |
| --- | --- |
| Online Registration | $125 |
| On-Site Registration | $140 |
| Saturday Only Registration | $60 |
| On-Site Saturday Only | $75 |
| Retired Member Registration | $65 |
| On-Site Retired Member Registration | $80 |
| Student Registration | $25 |
| On-Site Student Registration | $40 |




Schedule of Events




Thursday:

Conference Check-in: 6:00pm to 9:00pm in the Lobby

Onsite Registration and Payment: 6:00pm to 8:00pm in the Lobby

Hospitality Room: 6:30pm to 9:00pm in Room TBA

Friday:

Check-in/Onsite Registration and Payment: 7:00am to 3:00pm in the Lobby

Business Meeting for All Members: 8:30am in Ballroom 2

Opening Session with Keynote Speaker: 10:00am in Ballroom 2

Sessions: 11:15am to 4:00pm in the Meeting Rooms

Banquet: 6:00pm in Ballroom 2

Saturday:

Check-in/Onsite Registration and Payment: 7:30am to 9:00am in the Lobby

Sessions: 8:30am to 12:00pm in the Meeting Rooms

Please note that:

Online registration closes on March 9.
The cost of a banquet ticket is $30.
There will be a $20 cancellation fee on any registration transaction. Membership in the organization will remain active and no refunds will be given after the online registration period has closed. There will be no refunds for banquet tickets.
If you are paying with a PO, also please note:

The signed purchase order must list the names of the teachers attending clearly indicating an amount for each (banquet and registration). The amount on the PO should match the request being made.
Upon the receipt of a completed and signed Purchase Order, it will be processed so that teachers can register.
There is a refund policy in place. Once a Purchase Order is processed, there will be no refunds for banquets and if a teacher cancels, then there will be a fee charged $20.
Once a Purchase Order is processed, no name changes can be made. If a new person wishes to attend, an additional purchase order will need to be sent.
There will be no cancellations or new Purchase Orders accepted after online registration closes.

Checks and POs should be mailed to WVCTM, 15 Hatfield Lane, Uniontown, PA 15401.

*Contact the treasurer with any questions regarding payment or cancellations.

WVDE TREE Resources Available Now

Written by Mark Alvaro

TREE LogoWith the upcoming change from the TEACH21 site to the new TREE teacher resource page, the West Virginia Department of Education has tasked West Virginia educators with finding the best, free Online Educational Resources (OERs) to place on the new site.

The final result of this project will mostly likely be a web app that teachers will be able to use to search for resources for Math 6, 7, 8, I, II, and III. While that web application is being developed, the state has released spreadsheets that list the OERs with titles, links, descriptions, and the CCRS alignment. Each course's sheet contains tabs at the top to navigate through the domains.

WVCTM High School Teacher of the Year, Amy Cowgill, said of the resources: "We've narrowed the whole internet down to this list."

Hopefully teachers will enjoy quick access to resources from Open Middle, Dan Meyer, Desmos, Khan Academy, LearnZillion, Illustrative Mathematics, the Math Assessment Project, Emergent Math, the Math Vision Project, and more!

View the sheets by clicking here or you can use the following link: http://wvtreemath612.weebly.com/

Amy Ritz, one of the Golden Holtan recipients, is congratulated by Roger Bennett, Golden Holtans Chair, and by Dr. Boyd Holtan.At the banquet of the annual conference, Roger Bennett, Golden Holtan Grant chair, shared the purpose of the Golden Holtans, the new awardees of these grants, and encouragement for future applicants. Named for Dr. Boyd Holtan, a retired professor from West Virginia University, the Golden Holtans are grants for practicing classroom teachers for the development of a particular project in their classrooms. Checks in the amount of $400 for each of the projects were presented by Dr. Holtan. This year's Golden Holtan Grant recipients were Amy Ritz, a teacher at Moundsville Middle School in Marshall County, for her project entitled "Gingerbread Geometry," Amy Cowgill, a teacher at Frankfort High School in Mineral County, for her project entitled "After-School ACT-SAT Tutoring," Lee-Dorah Wokpara, a teacher at Mountain Ridge Middle School in Berkeley County, for her project entitled "I-Pad Air 2," and Sara Harris Dailey, a teacher at John J. Cornwell Elementary in Hampshire County for her project entitled "Legos in K-5 and in the Title I Classroom."

Sheila Ruddle, this year's recipient of the prestigious "Chair" award and a former WVCTM president, presented the Walter Regula Mathematics Teacher-in-Training Grant to Laurie Hercules, a student at Shepherd University majoring in secondary mathematics education. This grant is named in honor of Sheila's father, Walter Regula (1914-1975), a Marshall University math education professor who also served as president of the Council. The $600 award is made annually to an outstanding college or university student who is training to become a mathematics teacher and who has intentions of teaching in West Virginia. Laurie is said to possess the rare combination of knowing her content field thoroughly, knowing and understanding the best methods for teaching that field and enjoying her work with youth. As a youth, Laurie participated in Math Field Day in Berkeley County, and she credits that as providing a defining moment in her decision to become a mathematics teacher. She has more recently worked as a summer school math tutor for Jefferson County Schools. She states that she is committed to mathematics education and the well-being of WV students.

Also recognized were the 2016 West Virginia Finalists for the Presidential Award for Excellence in Mathematics and Science Teaching, Bridget Jordan from Sherrard Middle School in Ohio County and Amanda Menihan from the Morgantown Learning Academy in Monongalia County.

A Week of Inspirational Math

Influenced by an online class of Jo Boaler as well as the work of Carol Dweck, Amy Rice, a mathematics teacher at Keyser Middle School, is changing the mindsets of her students. On Boaler's youcubed website, Amy was delighted to find what Boaler entitled, "A Week of Inspirational Mathematics." The tasks that are included encourage students to see mathematics as a "broad , interesting and visual subject that involves deep thinking." It also includes important growth mindset messages that will increase students' confidence causing them to persevere with difficult problems and use their mistakes as a springboard to greater learning.

In one of the scenarios "Number Visuals," students investigate different representations of numbers. Amy's seventh grade students immediately were engaged in noticing what happened in each representation from "all the circles are primes" to "look at the factors in this one." When students were asked to create their own visual representation for the number 36 as a homework assignment, they shared their ideas in a gallery walk the following day. Armed with post-its, students commented on their classmates' work using vocabulary like "I noticed you used the factors in a different way" or "I like how you justified your method" or "You did a good job verifying your thinking." They were eager to ask each other questions as they were curious about the various ways that other students had created their representations. This investigation provided students with an opportunity to make connections between numbers and pictures that clearly not only deepened the students' understanding, but also provided an environment that encouraged them to take risks to further their learning.

WVCTM Salutes the 2016 Award Winners

Jeanne FinsteinThe most prestigious award given by WVCTM is the Distinguished Service Award, presented to the individual who has done exemplary work statewide in mathematics education. The award includes a Captain's Chair with an engraved plaque, hence it is often referred to as "The Chair" Award. The 2016 recipient is Dr. Jeanne Finstein, currently President of Polyhedron Learning Media, a technology development company that specializes in creating educational software, as well as audio, video, and print materials. Jeanne received her bachelor's degree from West Virginia University, her master's degree from Wheeling Jesuit University, and her doctorate also from WVU. She began her career as a high school mathematics teacher, primarily at Wheeling Park High School. After twenty years in public education, she became part of the team at the NASA Classroom of the Future at Wheeling Jesuit. Following this fourteen year stint which included several leadership positions, she founded Polyhedron Learning Media. As its President and Director of Development, she oversees the designing of teaching materials for both formal and informal settings for age groups from kindergarten through adult. As a member of WVCTM, Jeanne has served on the WVCTM Executive Committee in the position of Community Relations Chair since 2007. She has spent nearly ten years as the extremely efficient official photographer and publicist of WVCTM events, especially the annual meeting. In addition, at the conferences she has given numerous presentations on a variety of topics, such as integrating the use of mathematics cartoons to capture students' imaginations and promote an interest in problem solving. Jeanne served on the Ohio County Board of Education for eight years and is now a member of the Boards of Directors of the NASA WV Space Grant Consortium and the Total Learning Research Institute. Additional accomplishments include serving as the Interim Executive Director of Wheeling National Heritage Area Corporation, President of Friends of Wheeling, Vice Regent of the Wheeling Chapter of the Daughters of the American Revolution, and officer or active member of several other organizations. Although Jeanne has not been a mathematics teacher for many years, she has an incredible understanding of the mathematics classroom as it has evolved and a continual appreciation and love for mathematics content.

Read more...

Written by Gary Seldomridge

The following individuals were elected to serve on the Executive Committee for WVCTM for a two-year term: Allan Meck, a teacher at Hampshire High School in Hampshire County will serve as Vice President for High School; Melanie Meck, a coach in Hampshire County Schools in Hampshire County will serve at Vice President for Elementary; Allison Miller, a teacher at Spencer Elementary School in Roane County will serve as Member-at-Large; Samantha Service, a teacher at Mountain Ridge Middle School in Berkeley County, will serve as Historian; Jeanne Finstein of Polyhedron Learning Media in Ohio County will serve as Community Relations Coordinator; and Roger Bennett, retired mathematics teachers and consultant, will serve as NCTM Representative.
<< Start < Prev 1

2

3 Next > End >>