Quote
"Be faithful to that which exists within yourself."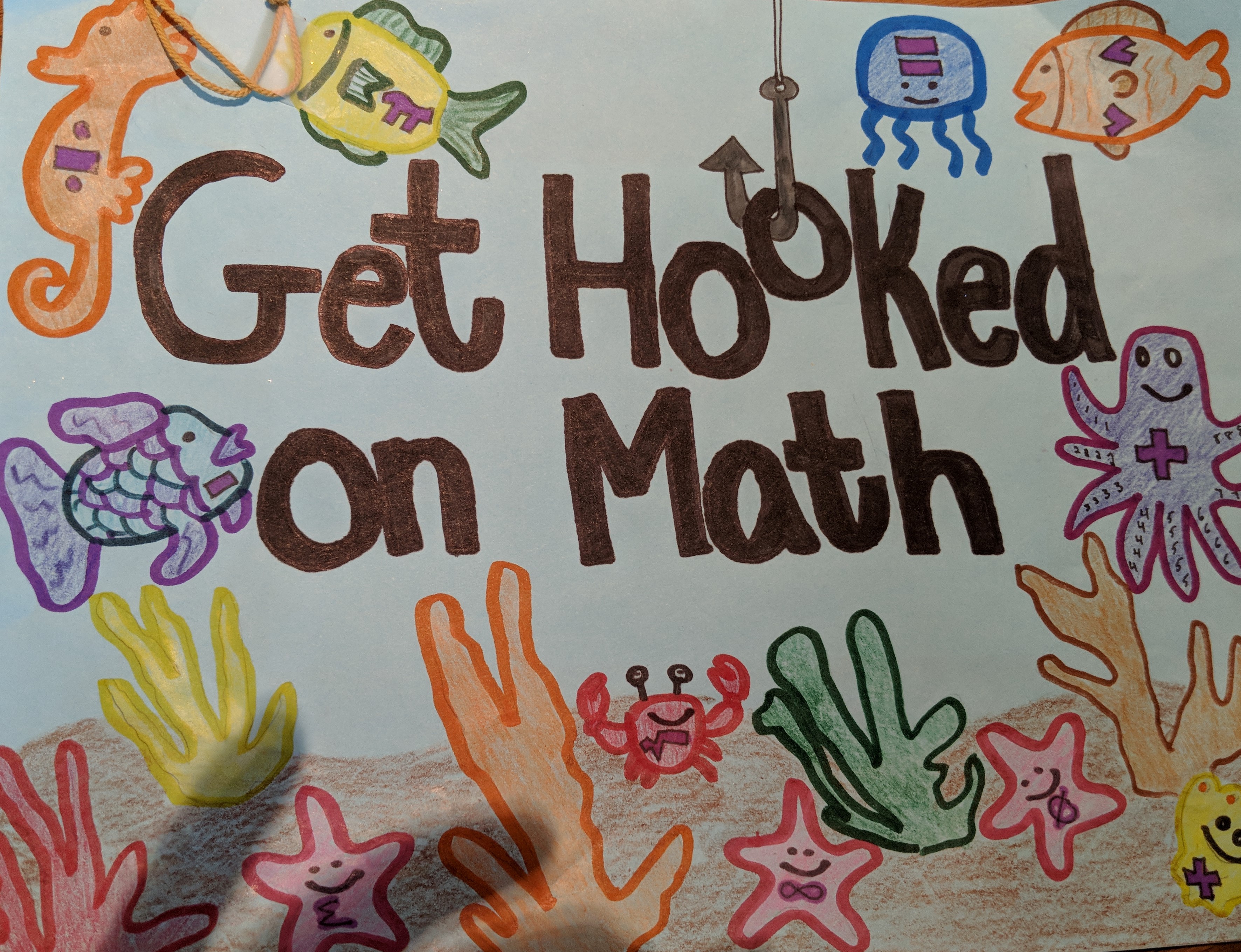 PLEASE NOTE: Online registration for the 2019 WVCTM Conference is now closed. On-site registration will still be available! Hope to see you all there!
Please join us for the 2019 annual conference of the West Virginia Council of Teachers of Mathematics. The conference will be held on Friday and Saturday, March 15 & 16, at the Stonewall Resort, located off I-79 approximately 30 miles from Clarksburg, WV. Reservations can be made either by calling 888-278-8150 or 304-269-7400. To receive the conference rate, please note as you reserve your room that you are attending the WVCTM Conference.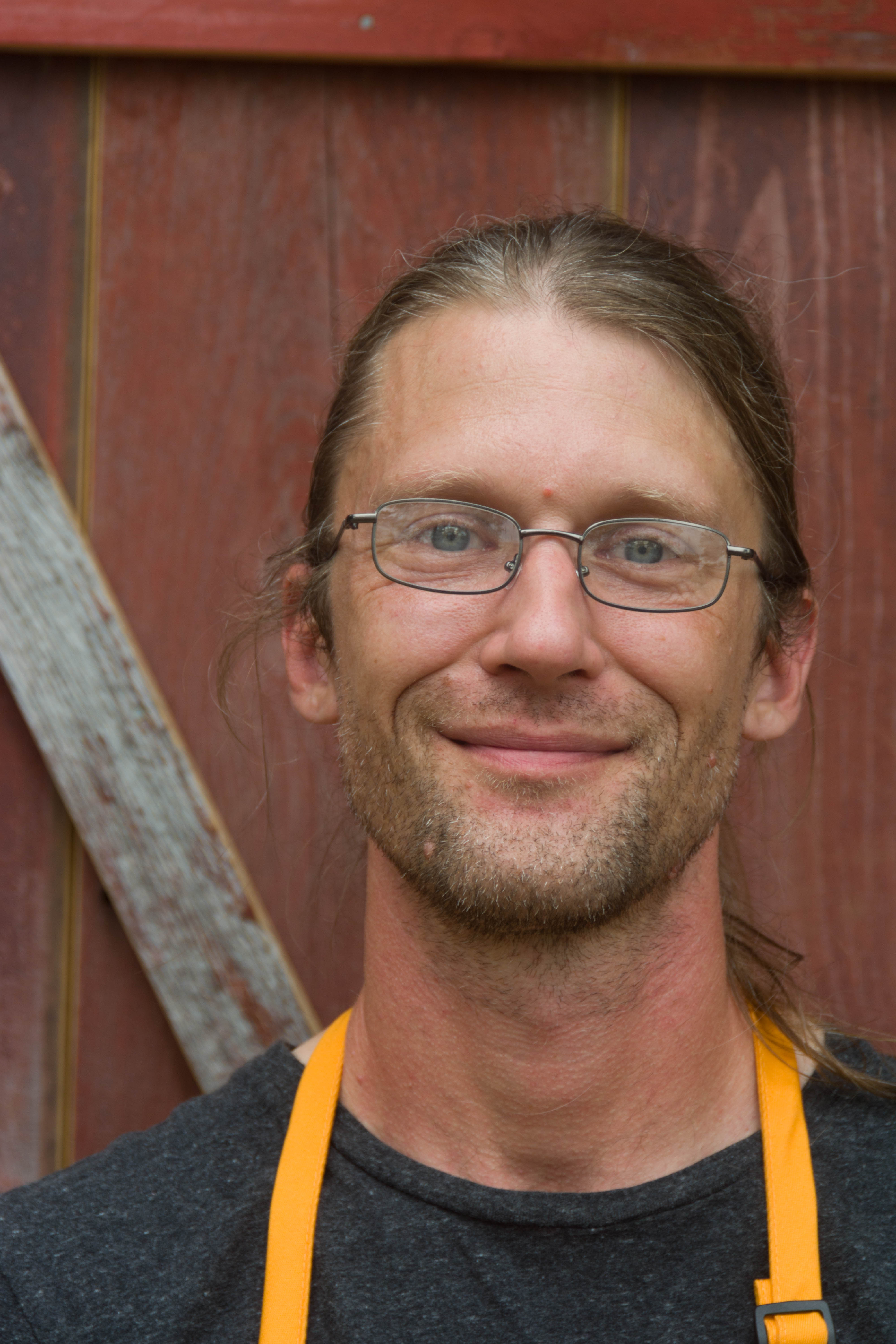 Dr. Christopher DanielsonThis year's attendees are in for a very special treat as our keynote speaker will be Christopher Danielson. He has worked with mathematics learners of all ages for over twenty years, first as a middle school mathematics teacher, and more recently at the college level teaching College Algebra and Calculus, but specializing in work with future elementary teachers. He describes a conversation with his then four-year-old daughter that had a profound effect on his work. "We were enjoying a summer afternoon on our front porch when she asked, 'Why don't circles have tips?' The ensuing ten minutes gave me a glimpse of the richness of children's mathematical ideas. I have found that my daughter was not special in this regard—all children notice the shapes, patterns and numbers that surround them. All children think and wonder about relationships among these. All children do mathematics."
Dr. Danielson has become passionate about helping parents, teachers, and other caregivers to understand and support the mathematical development of young children. From his books Which One Doesn't Belong? How Many? and Common Core Math for Parents For Dummies, to his blog "Talking Math with Your Kids," to a large scale family math event at the Minnesota State Fair called "Math On-A-Stick," he has shared ways to encourage learners of all ages to refine and share their own ideas about mathematics. Dr. Danielson received his Ph.D. from Michigan State University, where he worked with the authors of Connected Mathematics. He continues to work in the area of curriculum development in his present position as a Teaching Faculty member at Desmos, Inc. and in his work with Stenhouse Publishing.
And as in the past the WVCTM annual conference will give you an opportunity to learn effective teaching practices to support students' learning, to examine new and effective differentiated instruction methods, and to refine your assessment techniques. From speakers presenting a variety of sessions to vendors' displays, the 2019 conference entitled "Get Hooked on Math" is designed to create ways for our students to receive the best possible mathematics education.
Registration for the 2019 WVCTM conference is now open!
The conference registration fees are shown below:
| | |
| --- | --- |
| Online Registration | $125 |
| On-Site Registration | $140 |
| Saturday Only Registration | $60 |
| On-Site Saturday Only | $75 |
| Retired Member Registration | $65 |
| On-Site Retired Member Registration | $80 |
| Student Registration | $25 |
| On-Site Student Registration | $40 |
Schedule of Events
Thursday:
Conference Check-in: 6:00pm to 9:00pm in the Lobby
Onsite Registration and Payment: 6:00pm to 8:00pm in the Lobby
Hospitality Room: 6:30pm to 9:00pm in Room TBA
Friday:
Check-in/Onsite Registration and Payment: 7:00am to 3:00pm in the Lobby
Business Meeting for All Members: 8:30am in Ballroom 2
Opening Session with Keynote Speaker: 10:00am in Ballroom 2
Sessions: 11:15am to 4:00pm in the Meeting Rooms
Banquet: 6:00pm in Ballroom 2
Saturday:
Check-in/Onsite Registration and Payment: 7:30am to 9:00am in the Lobby
Sessions: 8:30am to 12:00pm in the Meeting Rooms
Please note that:
Online registration closes on March 9.
The cost of a banquet ticket is $30.
There will be a $20 cancellation fee on any registration transaction. Membership in the organization will remain active and no refunds will be given after the online registration period has closed. There will be no refunds for banquet tickets.
If you are paying with a PO, also please note:

The signed purchase order must list the names of the teachers attending clearly indicating an amount for each (banquet and registration). The amount on the PO should match the request being made.
Upon the receipt of a completed and signed Purchase Order, it will be processed so that teachers can register.
There is a refund policy in place. Once a Purchase Order is processed, there will be no refunds for banquets and if a teacher cancels, then there will be a fee charged $20.
Once a Purchase Order is processed, no name changes can be made. If a new person wishes to attend, an additional purchase order will need to be sent.
There will be no cancellations or new Purchase Orders accepted after online registration closes.

Checks and POs should be mailed to WVCTM, 15 Hatfield Lane, Uniontown, PA 15401.
*Contact the treasurer with any questions regarding payment or cancellations.
In an effort to share classroom materials, conference attendees are invited to bring teaching supplies, math manipulatives, or other educational resources to a designated area at the conference. These gently used, but great resources will be available for anyone at the conference. In an economy where money is not always allocated for such supplies, please consider taking a look around your classroom and realize that for example those geoboards that are gathering dust because you no longer teach a course that requires them could find a home in another teacher's classroom. Bring your items to the conference registration area and you will be directed to the site where they will be displayed.

The most prestigious award given by WVCTM is the Distinguished Service Award, presented to the individual who has done exemplary work statewide in mathematics education. The award includes a Captain's Chair with an engraved plaque, hence it is often referred to as "The Chair" Award.

The 2018 recipient is Roger Bennett, a retired teacher from Boone County Schools.

Roger holds a BA in Elementary Education, with Specialization in Social Studies, Math, and Children's Theatre, and an MA in Elementary Education/Emphasis in Math through Algebra I. Before retiring in 2013, he taught in Boone County for 35 years, in grades kindergarten through graduate school, including many years as an elementary instructional coach and four years as Assistant Professor in the Marshall University Graduate School. He is currently a Carnegie Learning Master Practitioner. During his career, Roger received numerous awards including Boone County Teacher of the Year and three Education Alliance Grants. His sessions at the annual WVCTM conference are some of the largest in attendance as he always has innovative ideas for enhancing mathematics instruction. Bennett also serves as the Council's representative to the National Council of Teachers of Mathematics and is a member of the NCTM Policy and Membership Committee.

WVCTM Mathematics Teachers of the Year are those who exemplify the highest standards of mathematics teaching and provide a role model for their colleagues.

Laurel Dilley was recognized as the 2018 High School Mathematics Teacher of the Year. Currently a mathematics teacher at Pocahontas County High School, she recalls as a college student defending her dream of becoming an educator. "I started pushing myself to be extra vocal and confident when somebody asked about my major," she said. "I want to be a teacher because I want to make a difference in multiple children's lives. I want to be a teacher because I love math and what better way to share that love than to expose students to it."

Pocahontas County mathematics teachers have become known statewide for their creative approaches to teaching and the success that their students have experienced. "I've been in good circumstances," Laurel stated. "All the success we've had in the math department is not solely on one person. I feel like we've just taken on a completely different model for teaching and viewpoint on teaching, and that's thanks to Joanna Burt-Kinderman's work and all of us working together." A colleague wrote the following. "Laurel has absolute belief in and affection for young people. She has that 'gift' that certain teachers have that is a magnet to young people. She is a committed and hard-working educator whose intelligence, skill, insight and passion are at the center of her work, enriching everyone she comes in contact with. [She is] committed to teaching math creatively and well, to learning about her craft, and to advocating for the importance to young people of learning mathematics and becoming generous, learning citizens of their place in this world."

In addition to her regular teaching duties, she has designed a new computer science course. An amazing 80% of her students have changed their intended major, minor or career path due to this course. Additionally, her STEM club students won a statewide Verizon App development contest, designing a better communication solution for natural disasters. Laurel has attended numerous conferences, both as a participant and as a presenter, and has returned exuberant and ready to impact her students in yet a different way. Her classes are never static, but constantly evolving to reflect her own new learning. Her students are never passive learners, but always active participants, reasoning logically and justifying their conclusions. Laurel is a visionary teacher who pushes her students and her colleagues to continually do their best and challenge themselves.

Fred Albert was recognized as the 2018 Middle School Mathematics Teacher of the Year. He is currently a mathematics teacher at Dupont Middle School in Kanawha County. A colleague shared the following: "During his 26 years of teaching, Fred has served as a mentor for many young teachers. He is a PLC Facilitator in his building and has received the Kanawha County Educator Spotlight Award. Each month, he attends or presents at monthly math user nights for math teachers in the county. When Kanawha County went to 1:1 with iPads, he was one of the first to sign up for training, and he continues to try new ways of integrating technology into his classrooms." Fred's efforts have obviously been successful, as DuPont Middle School is always at the top of the county in standardized testing. In 2016 he was recognized as the Kanawha County Teacher of the Year. Fred truly knows what mathematics teaching and learning should look like and is a role model who is always willing to share his expertise with colleagues and novice teachers alike.

Read more...

NCTM Annual 2018 is Coming to DC!

Written by Mark Alvaro

NCTM DC Conference Logo

The 2018 NCTM Annual Conference will take place in Washington, DC from April 25th through the 28th. This is especially close to West Virginia so hopefully we'll see you there! Check out the flyer for more info.

Take the Pledge at mathpledge.com!Math4Life is a 5-year initiative in West Virginia to help boost math achievement of students in the Mountain State. Every county has been invited to form a committee of teachers from all programmatic levels, as well as administrators and community members, in order to develop a plan that best suits of the needs of their county. Counties have been granted $10,000 from the West Virginia Department of Education to spend on things such as professional development, book studies, supplies and materials, and anything else the counties decide would be the best use of the funds to increase mathematical understanding.

Students, parents, teachers, and community members are encouraged to take the Math4Life pledge at mathpledge.com.

The following individuals were elected to serve on the Executive Committee for WVCTM for a two-year term: Allan Meck, a teacher at Hampshire High School in Hampshire County will serve as Vice President for High School; Melanie Meck, a coach in Hampshire County Schools in Hampshire County will serve at Vice President for Elementary; Allison Miller, a teacher at Spencer Elementary School in Roane County will serve as Member-at-Large; Samantha Service, a teacher on leave from Berkeley County and currently a teaching assistant at WVu, will serve as Historian; Jeanne Finstein of Polyhedron Learning Media in Ohio County will serve as Community Relations Coordinator; and Sheila Ruddle, retired mathematics teacher from Pendleton County, will serve as NCTM Representative.

At the banquet of the annual conference, Roger Bennett, Golden Holtan Grant chair, shared the purpose of the Golden Holtans, the new awardees of these grants, and encouragement for future applicants. Named for Dr. Boyd Holtan, a retired professor from West Virginia University, the Golden Holtans are grants for practicing classroom teachers for development of a particular project in their classrooms. Checks for each of the selected projects were presented by Dr. Holtan.

This year's Golden Holtan Grant recipients were Sara Dailey, a teacher at John J. Cornwell Elementary in Hampshire County, for her project entitled "Taking Measurement to New Heights (and Lengths and Widths)"; Rhonda Moore, a teacher at Capon Bridge Elementary in Hampshire County, for her project entitled "Code and Grow;" and Jennifer McIntosh, a teacher at Parkersburg South High in Wood County, for her project entitled "Board Games in the Classroom."

Sheila Ruddle, a retired mathematics teacher from Pendleton County and past WVCTM president, presented the Walter Regula Mathematics Teacher-in-Training Grant to Kirsten Minger, a student at Fairmont State University, who will graduate with a BA in secondary education and a BS in mathematics. This award is given in honor of Walter Regula, Sheila's father, who was a mathematics education professor at Marshall University and who also served as president of WVCTM.

In her application Kirsten made the following comments: "I aspire to have a positive influence on my students, encourage them to do well, inspire them to love mathematics, and to show them that all students can succeed when given the right tools and skills." Her advisor noted that during Kirsten's classroom experience, she was "a joy to observe. She incorporated a variety of instructional strategies, including games and other activities, that engaged the students in active learning." Her questionning techniques not only allowed her get inside the thinking of her students, but also provided an avenue for deepening their understanding. Kirsten will be a great addition to any mathematics department.

The Presidential Award Finalist for 2017 was also recognized: Craig Mason, a teacher at Magnolia High School in Wetzel County, was presented a certificate and plaque. He will advance to the national competition.

Dr. Boyd Holtan, retired mathematics education professor at WVU, was honored with a 50-year pin for his continued membership at WVCTM. He served in many capacities in the organization and was recognized with the Distinguished Service Award in 1984. He continues to attend the annual meeting and has been a powerful influence on the teaching of mathematics in West Virginia for decades.
<<

Start

<

Prev

1

2 3 Next > End >>