WVCTM 2020 Conference Online Registration Closed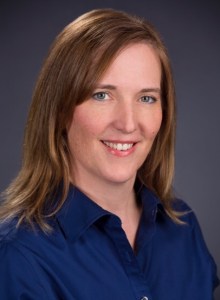 Pamela HarrisOnline conference pre-registration for the 2020 WVCTM Annual Conference has closed! You can still register at the conference, Thursday night, Friday morning, or Saturday morning.
The WVCTM Annual Conference will be held at Stonewall Jackson Resort in Roanoke, WV from March 13-14, 2020. Reservations can be made at Stonewall Resort by calling (304) 269-7400 or the Holiday Inn Express in Weston (about 20 minutes away) at (304) 269-3550. Be sure to mention that you are attending the WVCTM Annual Conference to receive the conference rate. To purchase a t-shirt for the event, please visit
https://wvctm20.itemorder.com/sale. Orders can be picked up at registration.
This year's event begins on Friday morning with the opening general session at 8:30, followed by the keynote presentation. The remainder of the conference will be filled with breakout sessions for learning new ideas for teaching mathematics at all grade levels!
Friday evening, we hope you will attend the banquet, where awards will be presented to some of our outstanding mathematics teachers from around the state. If you are bringing an additional guest, please purchase an extra banquet ticket when registering.
Pam Harris will be the keynote speaker at the 2020 WVCTM Annual Conference. Currently, Harris teaches Elementary Math Methods at Texas State University. She co-authored the Bridges in Mathematics textbook for grades 3-5 and was the lead author of Discovering Advanced Algebra, Third Edition. According to her website, mathisfigureoutable.com, her interests include teaching real math, building powerful numeracy, sequencing rich tasks to construct mathematics, using technology appropriately, smart assessment, and vertical connectivity in curricula in schools from Pre-K to 12.
Harris will be presenting the opening session of the WVCTM Conference on Friday morning, and she will also present during some breakout sessions on Friday. We welcome Pam Harris to the WVCTM Annual Conference!
West Virginia's math4Life initiative is a comprehensive and intensive statewide effort to improve student mathematics performance throughout the state over the next five years. The West Virginia Department of Education (WVDE) is working with counties and schools throughout the state to institute best practices, expand pedagogy, and student engagement strategies to improve students' mathematics achievement.

The five year plan emphasizes a system of mathematical improvement. Using West Virginia's College- and Career- Readiness Standards to select instructional materials, WV educators are implementing math programs, technology supports, and community engagement practices to promote the county math4life initiative. The WVDE, working with a national advisory team, including Dr. Jason Zimba, Dr. Cathy Seeley, and Dr. Jo Boaler is supporting county efforts with other national experts to support best teaching practices and administrative leadership, with a focus on ALL students.

The following is a synopsis of the plan and how it has been communicated to county chief instructional leaders:

Year 1

Data analysis and self-reflection; planning overview

Parent/Community involvement/awareness

Year 2

Monitoring progress and implementation of math4life content and strategies in schools and classrooms

Teacher/Administrator participation in online modules

Utilizing instructional coaches to support integration of math4lifecontent and strategies in the classroom

Sustainability

WVDE

PLC Guides

Educator Guides

Summer Speaker Series

Online Professional Learning Opportunities

Elementary PK-5 Math Modules

Radford University Elementary Modules

Algebra I Math Modules (Part I/Part II)

Geometry Modules (Part I/Part II)

Stanford University Mathematical Mindset's Jo Boaler Online Course

Middle Math Modules

Principles to Action Toolkit

The WVDE, through the math4life initiative is providing a myriad of professional learning opportunities, both online and face-to-face, for teachers and administrators. It is the belief of the WVDE that ALL students can achieve high levels of mathematics if provided the appropriate instructional supports. It is the goal of our counties and the WVDE to revolutionize how mathematics is learned and taught in the state of West Virginia. For more information about the WV math4life initiative visit: https://wvde.us/math4life/

Golden Holtan Grant Application Available

In conjunction with the 2020 WVCTM Annual Mathematics Conference, you are encouraged to submit an application for the Golden Holtan Mini-Grant. At the conference banquet, the West Virginia Council of Teachers of Mathematics awards a $400 mini-grant for classroom projects.

To access the application for the Golden Holtan mini-grant, please go to http://www.wvctm.com/ and click on the Nominations/Applications tab found on the left of the webpage. The deadline for submitting requests to present at the conference is February 15, 2020.

Conference 2020 logoThe 2020 WVCTM Annual Conference will be held March 13-14, 2020 at Stonewall Jackson Resort in Roanoke, WV. This year's theme is Blastoff into Math and Technology. The conference speaker proposal link is now live on our page. Presenters get free registration for the conference (limit one free presenter registration per session). We hope to see you at our 2020 WVCTM Annual Conference!

Allan Meck and Amy CowgillWVCTM Members Allan Meck of Hampshire High School in Hampshire County, and Amy Cowgill of Frankfort High School in Mineral County were recognized at the State Teacher of the Year Gala in Charleston. Both Meck and Cowgill are teachers of the year in their respective counties. Meck currently serves as the WVCTM Vice President for the high school level. Congratulations to both educators.

The most prestigious award given by WVCTM is the Distinguished Service Award, presented to the individual who has done exemplary work statewide in mathematics education. The award includes a Captain's Chair with an engraved plaque, hence it is often referred to as "The Chair" Award.

The 2019 recipient is Myrtle Holland, a teacher Musselman Middle School in Berkeley County.

Mrs. Holland is a National Board-certified teacher and was one of the first group of Project MERIT teachers. She helped take the state Math Standards through several different versions, revisions, and titles and has actively worked on textbook review committees over the years. A graduate of Ediboro University of Pennsylvania, with a Master's degree from WVU, she has 37 years of teaching experience. Her list of accomplishments in the field could fill another page of text. Highlights include being a unit writer for Academic Innovations/WVU, serving as an SBAC Scale Score Panel member, being involved with Math Field Day, serving as a facilitator and author in WVLearns Online, and serving as Math Department Chair at MMS (2014-2016).

She has served as the President and Middle School Vice President of WVCTM and was named the organization's Middle School Math Teacher of the Year in 2012. At the recent conference, she was elected President-Elect of WVCTM.

WVCTM Mathematics Teachers of the Year are those who exemplify the highest standards of mathematics teaching and provide a role model for their colleagues.

Joseph Wood was named as the WVCTM 2019 College/University Teacher of the Year. Wood is a professor at Glenville State College.

Wood has worked on curriculum development at Glenville and works to develop grant proposals to improve mathematics teacher quality in the state. He helps students integrate technology into their work and is a regular presenter at WVCTM conferences.

Mark Purcell was recognized as the 2019 WVCTM High School Mathematics Teacher of the Year. Purcell is a teacher at Parkersburg High School.

His nomination included the following statements: "Mark encourages discourse and creates activities that allow students to share their strategies for problem-solving, which leads to a deeper understanding of concepts. Mark has been nominated for the Presidential Award for Excellence in Mathematics and Science Teaching... [He has risen] to a level of leadership among his peers and is often involved with county level and state level workshops and trainings that benefit the math department at PHS and the students in that building." A student wrote: "He makes math fun, and I understand math when he teaches it."

Read more...

PLEASE NOTE: Online registration for the 2019 WVCTM Conference is now closed. On-site registration will still be available! Hope to see you all there!

Please join us for the 2019 annual conference of the West Virginia Council of Teachers of Mathematics. The conference will be held on Friday and Saturday, March 15 & 16, at the Stonewall Resort, located off I-79 approximately 30 miles from Clarksburg, WV. Reservations can be made either by calling 888-278-8150 or 304-269-7400. To receive the conference rate, please note as you reserve your room that you are attending the WVCTM Conference.

Dr. Christopher DanielsonThis year's attendees are in for a very special treat as our keynote speaker will be Christopher Danielson. He has worked with mathematics learners of all ages for over twenty years, first as a middle school mathematics teacher, and more recently at the college level teaching College Algebra and Calculus, but specializing in work with future elementary teachers. He describes a conversation with his then four-year-old daughter that had a profound effect on his work. "We were enjoying a summer afternoon on our front porch when she asked, 'Why don't circles have tips?' The ensuing ten minutes gave me a glimpse of the richness of children's mathematical ideas. I have found that my daughter was not special in this regard—all children notice the shapes, patterns and numbers that surround them. All children think and wonder about relationships among these. All children do mathematics."

Dr. Danielson has become passionate about helping parents, teachers, and other caregivers to understand and support the mathematical development of young children. From his books Which One Doesn't Belong? How Many? and Common Core Math for Parents For Dummies, to his blog "Talking Math with Your Kids," to a large scale family math event at the Minnesota State Fair called "Math On-A-Stick," he has shared ways to encourage learners of all ages to refine and share their own ideas about mathematics. Dr. Danielson received his Ph.D. from Michigan State University, where he worked with the authors of Connected Mathematics. He continues to work in the area of curriculum development in his present position as a Teaching Faculty member at Desmos, Inc. and in his work with Stenhouse Publishing.

And as in the past the WVCTM annual conference will give you an opportunity to learn effective teaching practices to support students' learning, to examine new and effective differentiated instruction methods, and to refine your assessment techniques. From speakers presenting a variety of sessions to vendors' displays, the 2019 conference entitled "Get Hooked on Math" is designed to create ways for our students to receive the best possible mathematics education.

Registration for the 2019 WVCTM conference is now open!

The conference registration fees are shown below:

| | |
| --- | --- |
| Online Registration | $125 |
| On-Site Registration | $140 |
| Saturday Only Registration | $60 |
| On-Site Saturday Only | $75 |
| Retired Member Registration | $65 |
| On-Site Retired Member Registration | $80 |
| Student Registration | $25 |
| On-Site Student Registration | $40 |




Schedule of Events




Thursday:

Conference Check-in: 6:00pm to 9:00pm in the Lobby

Onsite Registration and Payment: 6:00pm to 8:00pm in the Lobby

Hospitality Room: 6:30pm to 9:00pm in Room TBA

Friday:

Check-in/Onsite Registration and Payment: 7:00am to 3:00pm in the Lobby

Business Meeting for All Members: 8:30am in Ballroom 2

Opening Session with Keynote Speaker: 10:00am in Ballroom 2

Sessions: 11:15am to 4:00pm in the Meeting Rooms

Banquet: 6:00pm in Ballroom 2

Saturday:

Check-in/Onsite Registration and Payment: 7:30am to 9:00am in the Lobby

Sessions: 8:30am to 12:00pm in the Meeting Rooms

Please note that:

Online registration closes on March 9.
The cost of a banquet ticket is $30.
There will be a $20 cancellation fee on any registration transaction. Membership in the organization will remain active and no refunds will be given after the online registration period has closed. There will be no refunds for banquet tickets.
If you are paying with a PO, also please note:

The signed purchase order must list the names of the teachers attending clearly indicating an amount for each (banquet and registration). The amount on the PO should match the request being made.
Upon the receipt of a completed and signed Purchase Order, it will be processed so that teachers can register.
There is a refund policy in place. Once a Purchase Order is processed, there will be no refunds for banquets and if a teacher cancels, then there will be a fee charged $20.
Once a Purchase Order is processed, no name changes can be made. If a new person wishes to attend, an additional purchase order will need to be sent.
There will be no cancellations or new Purchase Orders accepted after online registration closes.

Checks and POs should be mailed to WVCTM, 15 Hatfield Lane, Uniontown, PA 15401.

*Contact the treasurer with any questions regarding payment or cancellations.
<< Start < Prev 1 2

3

4 5 Next > End >>